Of all the reproduction possibilities we off er, this is
the top of the line. Ready to hang! Just select the
most famous artworks of your collection and we will print it, frame it, and pack it in a protective cardboard book packaging. The frames are made of durable material, in natural wood, dark brown, silver, gold, or black color. Available in two sizes.
Framed Reproduction
Medium frame with A4 FC print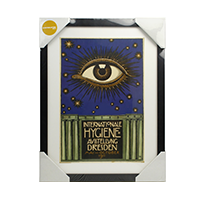 Framed Reproduction
Large frame with A4 FC print

Framed Reproduction
Framed Reproduction

Medium frame with A4 FC print
Large frame with A4 FC print
246 x 336 x 9 mm
336 x 436 x 10 mm