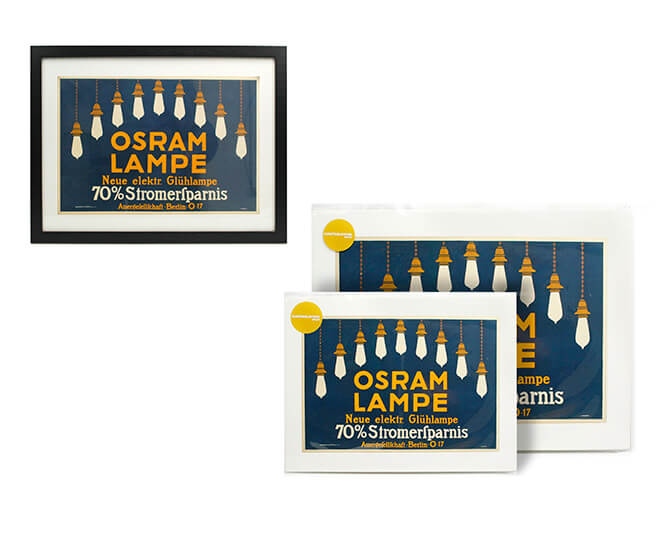 Reproduction with the perfect framing
The finishing touch for any reproduction. Custom-made framings for custom-made posters and reproductions. Framings are available in various colours and a variety of standard sizes. Combine your reproduction with the perfect framing. Packed in a solid box and featuring a label for all artwork-related details. Customise your artwork and make it a bestseller in your Museum shop.
Besides wall-mounted framings, Lanzfeld also offers bespoke posters, personalized calendars and custom-made canvas prints for hanging on walls. These wall-mounted products offer people a lasting reminder of their visit to the museum. Popular items in museum shops and souvenir shops.