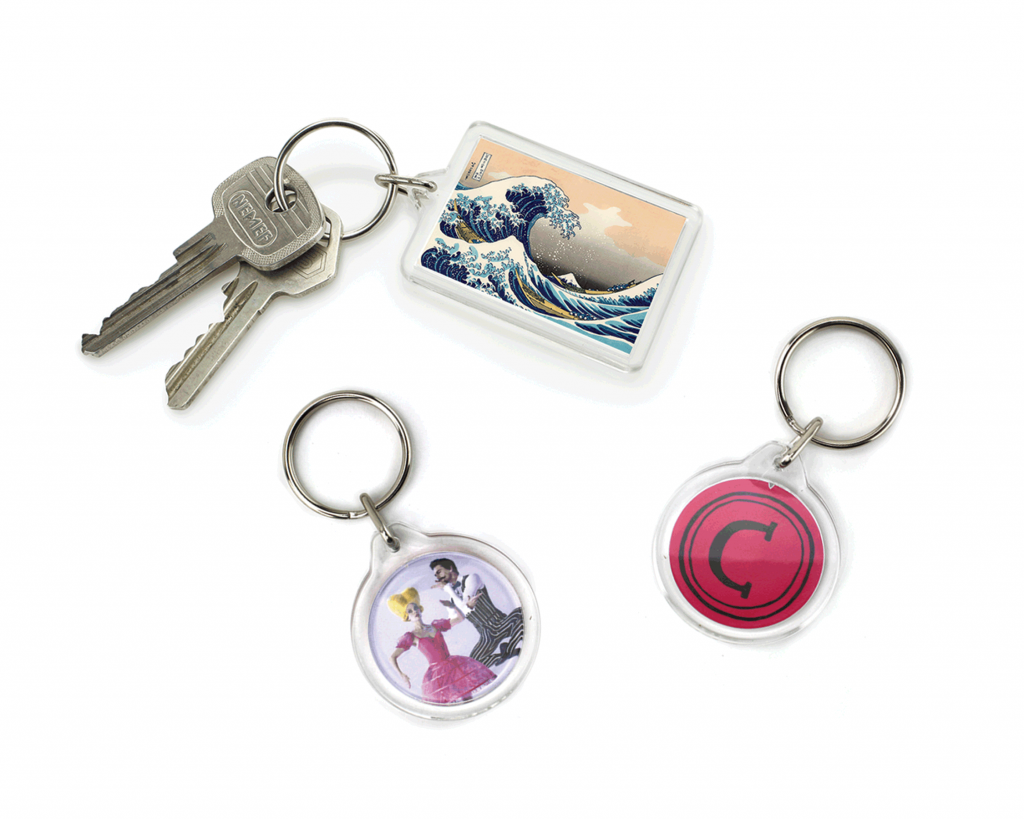 Custom-made metal or plastic keyrings
Custom-made metal or plastic keyrings. Bespoke keyrings, made to order with a full colour image. Personalised image with doming on a metal keyring or full-colour image inserted into a plastic keyring. Strong metal rings for keychains or keyrings that can be fully customised and produced based on your wishes. Metal base keyring with doming; silver and gold metal keyrings for customisation with your personal logo or image. personalised keyrings with your own artwork or design on the keyring and packed in gift packaging. Keyrings in a gift box.
Traditional souvenir for museum shops and gift shops, but also a suitable and popular item for cultural heritage sites. Merchandise ideal for heritage sites. Other custom-made pocket items also available for museum shops, such as hand mirrors, travel items like foldable made-to-order shoppers, personalised mints or hand fans with your own image, glasses cases, spectacle boxes with your own design as well as customised lens cloths. With or without a customised gift box. Museum merchandise for your shop!