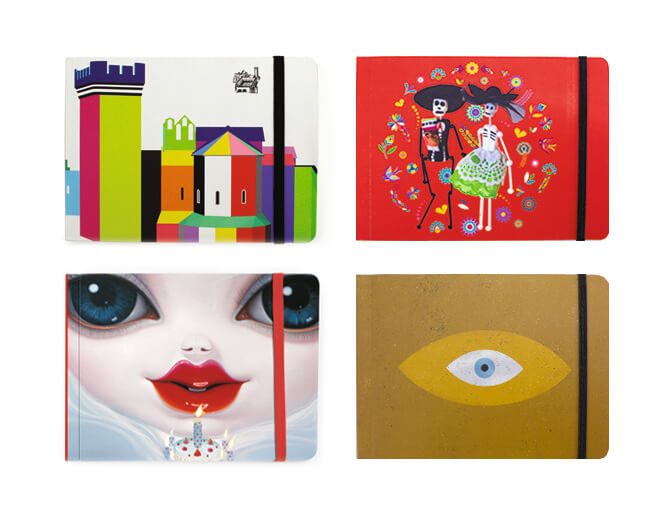 Custom-made sketchbooks and Coloring Books
Custom-made sketchbooks or sketchpads for creating great art. Or try the custom-made coloring books. Available in small quantities. Featuring FSC paper; sketch pads with customised elastic band. Pocket-size sketch books or sketch pads personalized with your own art. Personally designed or made to order. Artist journals are a larger version of the notebook, have a glued binding and are ideal for drawing, sketching and writing.
Custom-made artist journals have various purposes and are best sellers in museum shops. Bespoke and personalised notebooks, sketchbooks, journals, pocket notes and exercise books are traditional items for museum shops. They are popular items and add to the inspirational and creative environment found in museums and galleries.