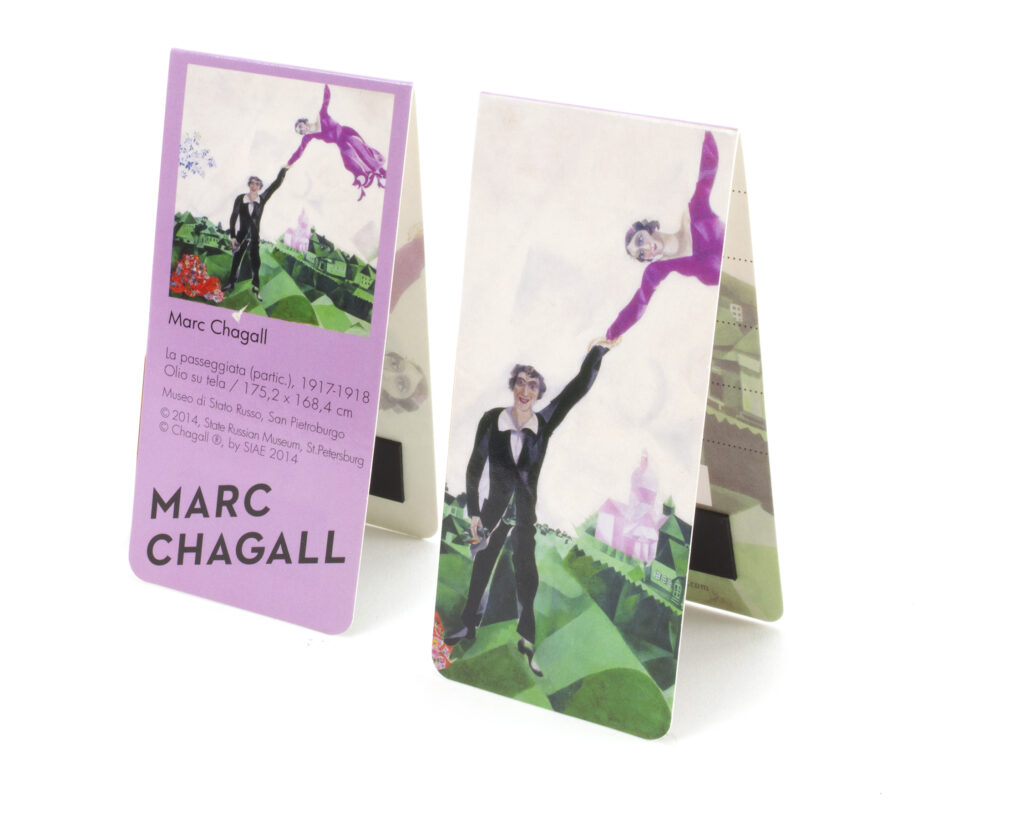 Traditional made-to-order bookmarks
Whether you want custom-made traditional bookmarks or bespoke bookmarks, Lanzfeld can meet all your needs. Magnetic, traditional, with a magnifier, with or without a ribbon – everything is possible! Customised magnifying bookmarks are very practical. Two reading accessories in 1.
 Traditional made-to-order bookmarks with a ribbon that matches the artwork. But bookmarks can also be customised as a set: 3 magnetic bookmarks with headcard in a transparent bag. Customised bookmarks will always be a popular item in your museum shop. Traditional museum merchandise which is still going strong. We will gladly design a custom-made bookmark for your museum shop or promotion.