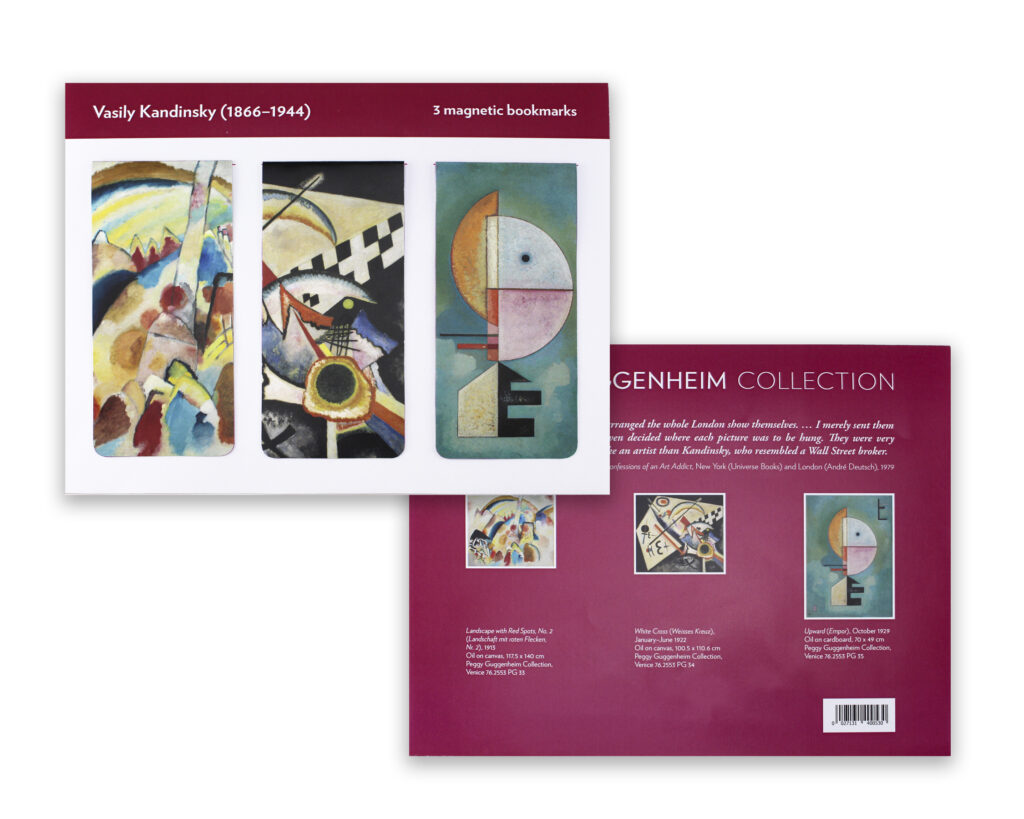 MAGNETIC BOOKMARKS KLICKMARK
A bestselling item and unique invention. Small MOQ and fast delivery. A nice accessory for the bookworms amongst us! Clamps in your book and won't fall out. You can even clip it in your book to tag several pages.
It can also be used to hold documents together. It is a perfect product for your shop that your visitors would love to buy as a souvenir from their visit in your museum. It is also a great, light-weight promotional item to spread your message. A product that can be used many times for different purposes.
Whether it is for your permanent collection, for an exhibition or to distribute as a promotional item: the bespoke magnetic bookmarks can be customized according to your wishes. Based on your most famous paintings, images, artwork, photos or logo we can create a beautiful unique product that is tailor-made for your shop. The outside of the magnetic bookmark will be printed in full color and have a glossy finish. The inside of the magnetic bookmarks is also printed in full color with a matt finish. Your artwork on the front, information on the back, and your message on the inside! Everything is possible. Our design studio will be happy to help you create made-to-measure bookmarks that fits your style and identity. Or you can use our templates and make your own design!
Because the bookmarks are locally produced in our own facility, you can order our magnetic bookmarks in small quantities (50 pieces per design) and with fast delivery (2 to 4 weeks).
MAGNETIC BOOKMARKS IN DIFFERENT SIZES
Our magnetic bookmarks are available in various shapes and sizes: rectangular bookmarks in regular size, king size or collection size. But we also offer round magnetic bookmarks. The bookmarks are made of sturdy 300 grams FSC-paper, with two magnets glued on the inside. You can also choose between straight and rounded corners. You can sell your magnetic bookmarks individually but we also offer magnetic bookmark sets: a set of 3 magnetic bookmarks with a custom made packaging. A great gift to offer or to receive.
Apart from magnetic bookmarks, we also have a great range of other products in this category. Classic bookmarks in different shapes and sizes, bookmarks with a ribbon in different colors, and original bookmarks with a magnifying area to make it easier to read! Don't hesitate to contact us for all the possibilities.