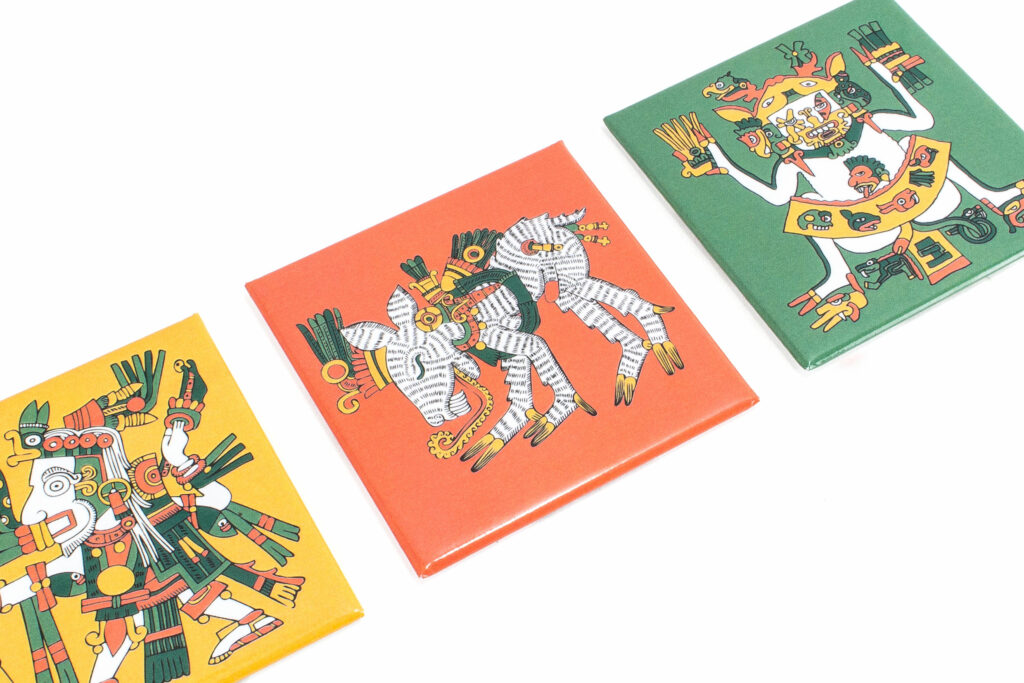 Bespoke fridge magnets specifically for fridges, whiteboards and planners and any other metal surface. Fridge magnets are a true best-seller for museums, castles, tourist offices and any other shop! Your visitors would love to buy magnets as a souvenir from their visit to put on their refrigerator and remind them of where they have been.
A souvenir that is used daily and put a smile on people's face. A reminder of somewhere they once visited. For travelling collectors or as a give-away. An item that is easy to take home. Perfect margin. Ideal counter item. Bestselling item in museum shops. A great product for young and old. No doubt about it.
Whether it is for your permanent collection, for an exhibition or to distribute as a promotional item: the bespoke magnets can be customized according to your wishes. Based on your most famous paintings, images, artwork, photos or logo we can create a beautiful unique product that is tailor-made for your shop. You can also produce magnets with quotes or other texts. The magnet will be printed in full color. Your artwork on the front, and on the back there is room for a text. Classic magnets with a shiny, glossy finish or magnets with a matt finish. And you can complete it with a sticker on the back with your logo and a barcode. Our design studio will be happy to help you create made-to-measure magnets that fits your style and identity. Or you can use our templates and make your own design!
Because our magnets are locally produced in our own facility, you can order our magnets in small quantities (50 pieces per design) and with fast delivery (2 to 4 weeks). We also propose displays for magnets, easy to put on your counter.
MAGNETS IN DIFFERENT SIZES
The classic fridge magnets are available in different shapes and sizes. Rectangular magnets, extra-large magnets, round magnets, square magnets, panorama magnets. Sell your magnets individually or in a set of three with a custom made packaging.
OTHER PERSONALIZED MAGNETS
Apart from our classic magnets, we also propose different custom-made magnets in various sorts: epoxy magnets, glass magnets, flexible magnets, mini magnet sets and classic magnet sets. The epoxy magnets and flexible magnets can be ordered in a standard shape, or in a custom shape. There is a lot of choice! Don't hesitate to contact us for all the possibilities.