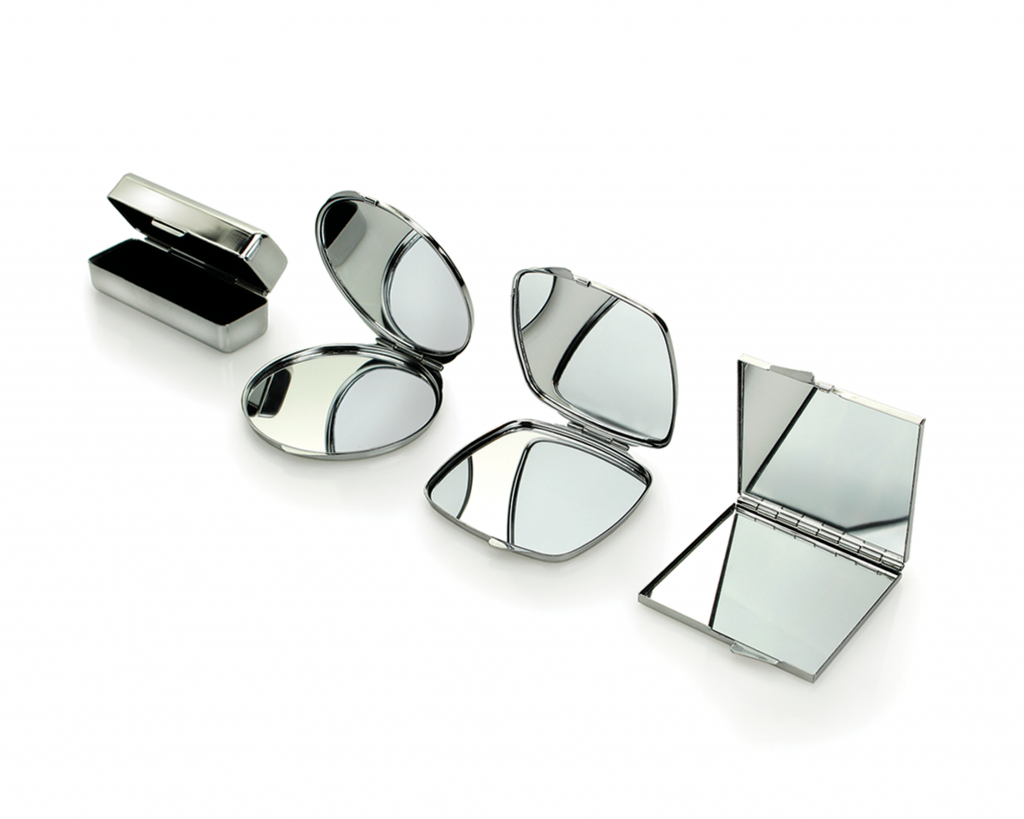 Create your own hand mirrors
Create your own hand mirrors and customize pocket mirrors with your own artwork. Bespoke folding mirrors and tailor-made pocket mirrors in all sizes and materials. Metal pocket mirrors and folding mirrors with textile finish, featuring your own print on the fabric and a customised print and logo. Custom-made folding mirrors with 2 mirrors inside and a fabric finish or doming with your own printed logo and artwork. Custom-made lipstick boxes or bespoke lipstick cases, including a mirror inside. Finished with full-colour doming print, fully made-to-order.
Create your own pocket mirrors with the most beautiful full-colour image and a personalised text and logo. These items nicely packed and are ideal pocket items, bespoke travel gadgets and travel items. All made-to-order and custom-made small items are ideal as museum merchandise in museum shops but are also perfect for gift shops, souvenir shops and museum stores. This category also includes other pocket items like customisable keyrings, glasses cases, spectacle cases, lens clothes, phone accessories, phone covers, hand fans and power banks.