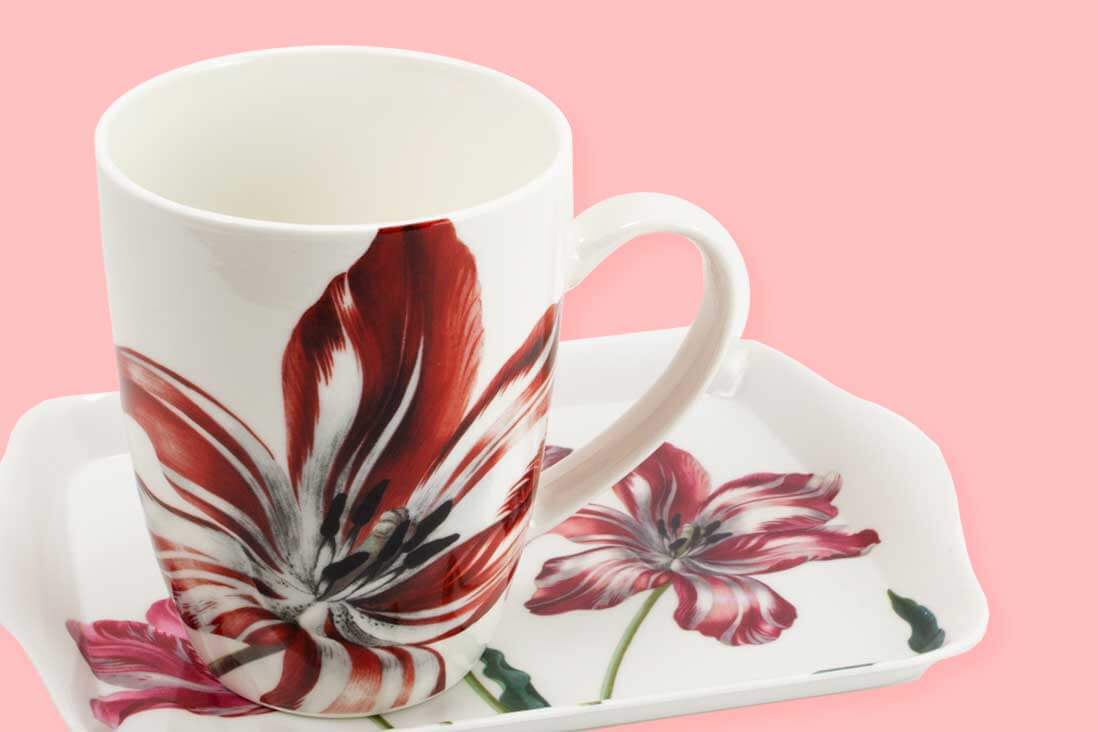 "The kitchen is the heart of the home"
"The kitchen is the heart of the home". Every item in this product category is focused on cooking, dining and tableware. Fully customisable kitchen items. Customised trays made from melamine or recycled wood. Eco-trays. Bespoke trays in various shapes and sizes. Round, rectangular and square trays to be customised with your own image, artwork, logo or any text, just the way you like it. For sale in shops or as promotional items. Please also visit the coasters section: customised coasters made to order, featuring your own choice of art. Sets of four or six items, or bespoke individual coasters, in beautiful gift packaging, including a greeting or message if you wish. 
As well as custom-made mugs, trays and coasters, we also offer bespoke napkins in a gift set. Design your own napkins with Lanzfeld design studio. Make your own porcelain mugs or espresso sets. As already mentioned in the Home & Decor category: stunning customisable tea towels for your kitchen. Packed as a gift, tied up in a customised ribbon. Great presentation for your shop and to improve sales figures. All custom-made kitchenware is always a popular museum gift that generate good sales for your museum shop.
In addition to customised products, you can also contact us for ready-made items from our collection to link in with the theme of your museum or company, whether developed by ourselves, purchased elsewhere, or created in collaboration with other museums. We supply from stock, visit our 
webshop
: www.museum-webshop.com