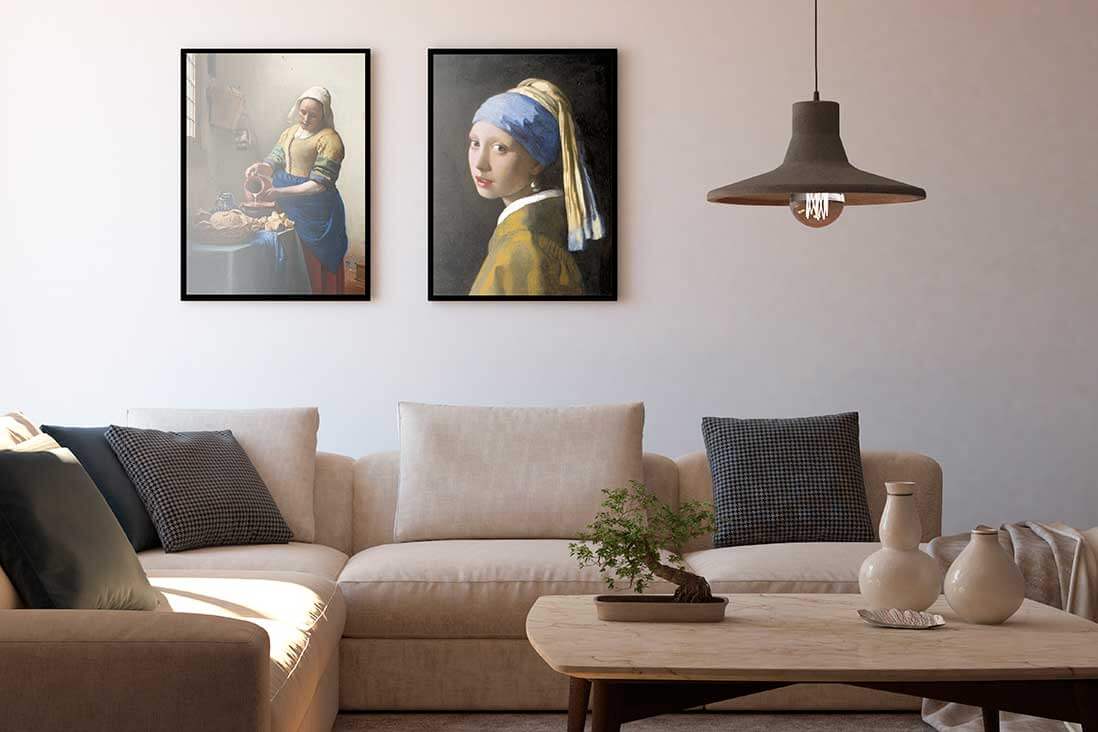 Custom-made items to decorate your home
A wide range of custom-made items to decorate your home are popular products for museum shops. Home and decor merchandise for museum shops. This wide range of customisable products help generate good sales. Customisable items to hang on a wall, such as reproductions, posters and custom-made canvases. But also, bespoke items for the dining table: personalised porcelain, including custom-made mugs with your favourite image. Or bespoke espresso sets, all in luxurious gift packaging. Products that make the dinner table and other areas of a home extra special. 
Customisable textiles such as tea towels, cushion covers and sleep masks, printed with beautiful artwork. Custom-made Christmas items such as candles, candle holders and baubles, to create that cosy atmosphere in the home. As well as custom-made wall decorations, tableware, bespoke textiles and customised Christmas items, this category includes personalisable fragrances such as soap bars and scented sachets to add to a homely atmosphere.
In addition to customised products, you can also contact us for ready-made items from our collection to link in with the theme of your museum or company, whether developed by ourselves, purchased elsewhere, or created in collaboration with other museums. We supply from stock, visit our 
webshop
: www.museum-webshop.com