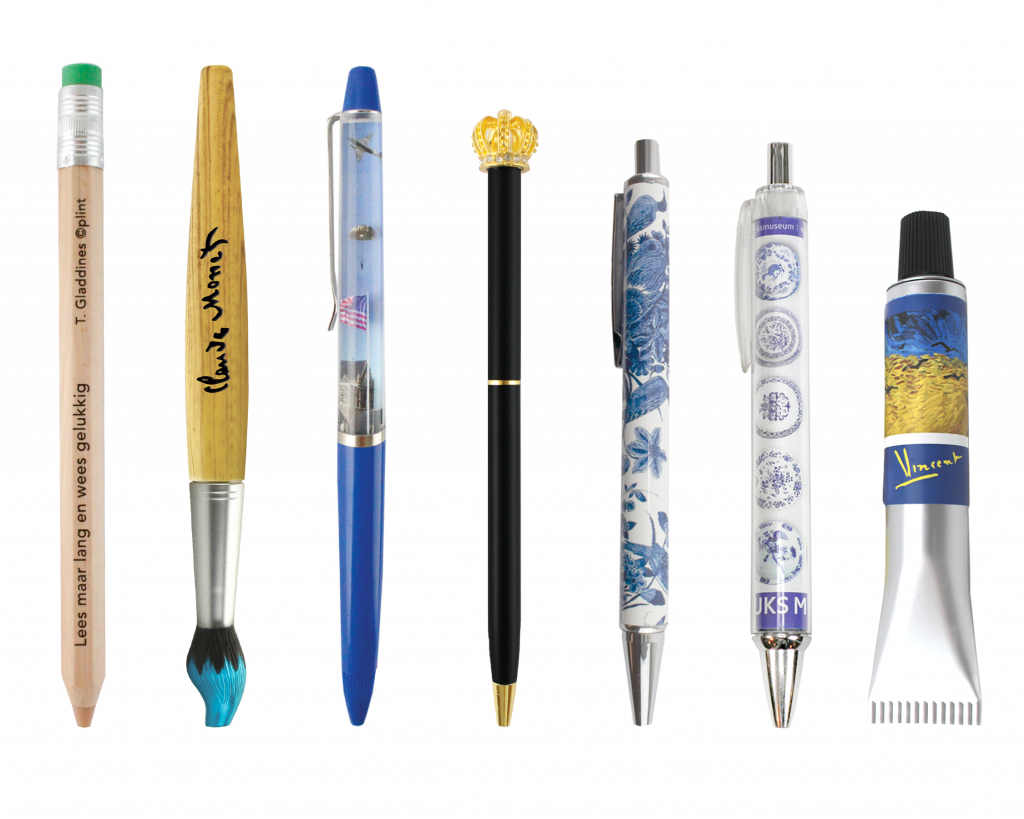 Bespoke writing instruments
Bespoke writing instruments, like ballpoint pens, are a very popular type of merchandise for museum shops, gallery shops and museum boutiques. All imaginable ballpoint pens: customised floating pens, luxury personalised ballpoint pens in a gift box, with all-round printing or 360-degree printing – and all tailor-order. 
Bespoke souvenir ballpoint pens with a photo, like photo pens, paint tube pens and crown pens. Ballpoint pens with toppers (like crowns) can be customized with a printed logo or the name of the museum. Personalised pens and ballpoint pens are ideal for your shop. Customised pens are a traditional museum store item.