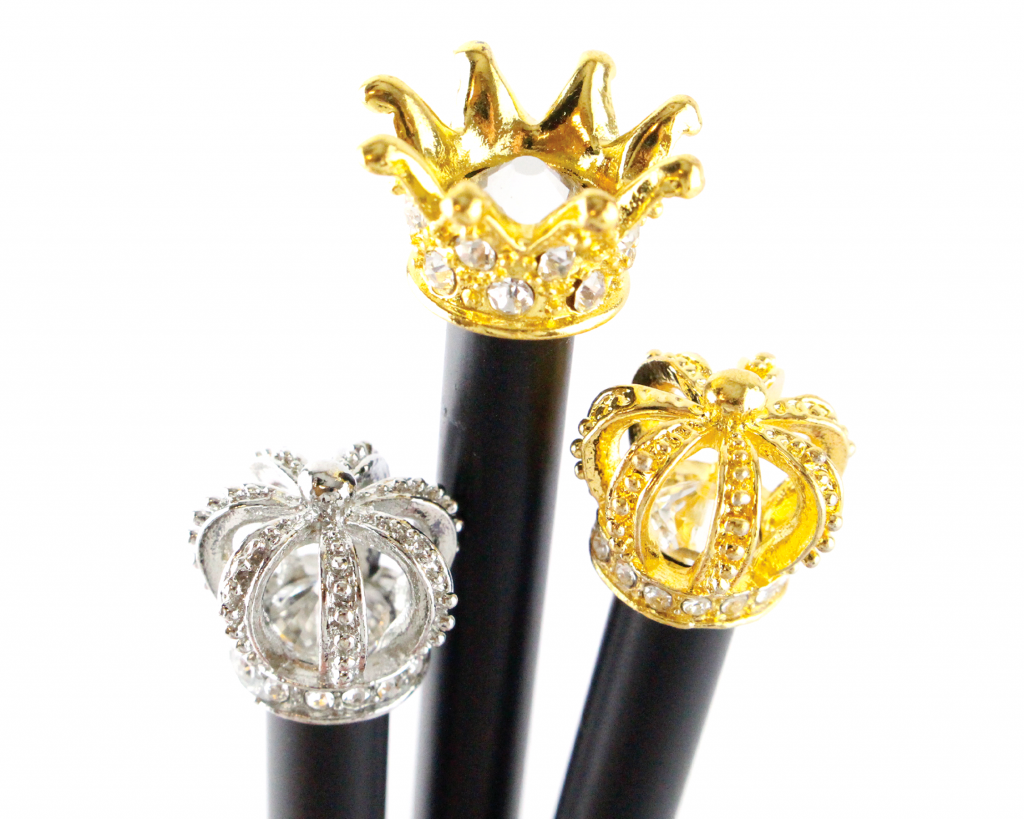 Pencils with standard toppers
Toppers can be used to decorate pencils. Custom-made toppers based on statues, sculptures or other symbols. Pencils with standard toppers in various shapes, possibly customised with a printed logo or message. Personalized ballpoint pens with toppers, featuring customised logo on the barrel of the pen.
Various toppers for castle and palace museum shops, as well as ballpoint pens with Swarovski crystal in various colours. Customised logo printed on pens and pencils. Pencils in various colours, like gold, black, silver or natural wood, with a topper and printed logo. Perfect for museum shops. Ballpoint pens are perfect for museum merchandising.