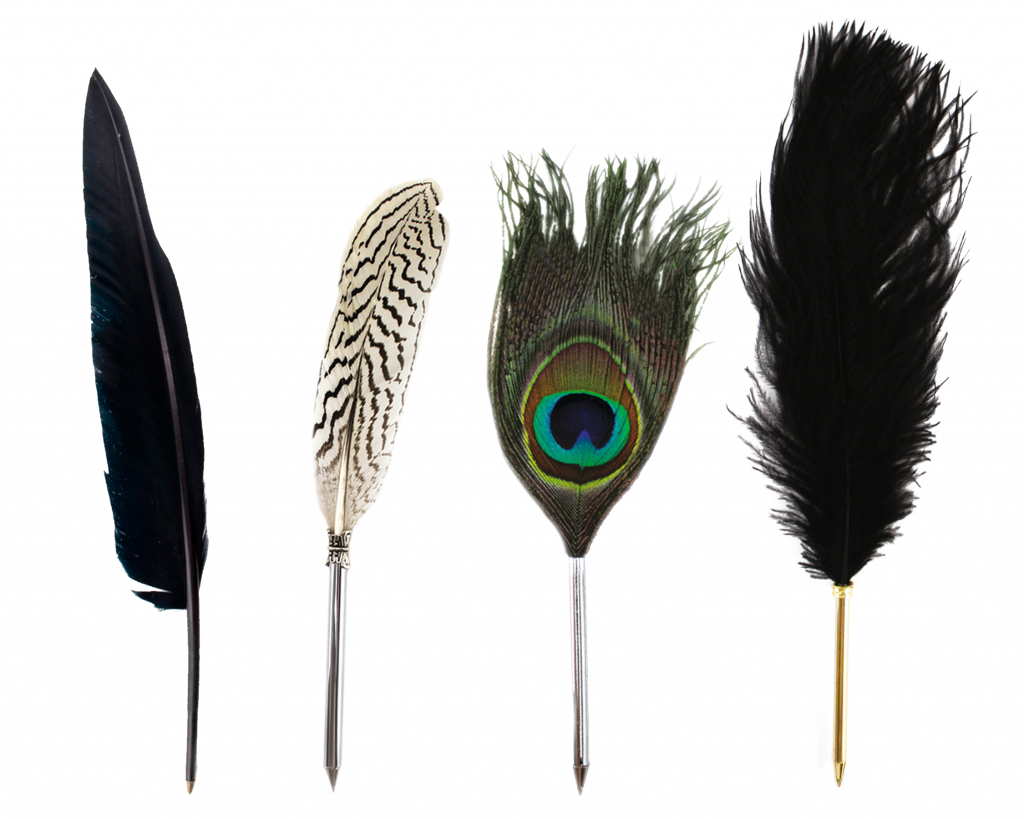 Traditional custom-made quills
Very popular item in various sorts, sizes and colours. Easy to customize. Custom-made quills with personalized headcard or a customised label. Logo printed on quills, a logo label on the quill or a customised headcard: everything is possible. Quills with ballpoint. Traditional custom-made quills with dipping ink: with personalized gift box and bespoke label on the ink pot.
Custom-made quill writing sets sell very well in museum shops and castle shops. Bespoke museum merchandise and various types of feathers or quills. Besides feather pens and quills, we also offer ballpoint pens, pencils, pencil toppers and writing sets.