These folding hand fans keep your head cool!
There are 3 sizes (small, medium and large) in
2 different materials (bamboo & wood) and in
3 colors (light brown, black and red-brown) of
the frames to choose from. Fan leaves can be
printed in full color on paper or textile. Individually
packed in a PP bag with head card or in a full
color printed paper box showing your logo,
information, barcode etc.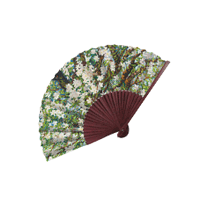 Hand Folding Fans
Small
380 x 210 x 11 mm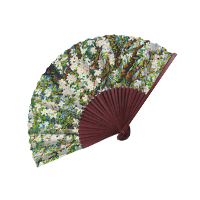 Hand Folding Fans
Medium
410 x 230 x 15 mm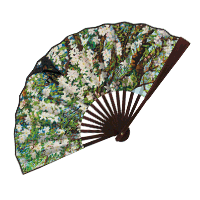 Hand Folding Fans
Large
480 x 265 x 27 mm
Hand Folding Fans
Hand Folding Fans
Hand Folding Fans
Optional
Optional
Optional
Optional
Small, bamboo, full color printed
Medium, bamboo, full color printed
Large, bamboo, full color printed
Optional: full color printed paper bamboo
Optional: full color 4/0 printed fabric
Optional: 1 color logo print per side
Optional: packaging
380 x 210 x 11 mm
410 x 230 x 15 mm
480 x 265 x 27 mm