Since ancient times, the pearl has been a symbol
of perfection and beauty. Up to today, this hasn't
changed. The bracelets and necklaces are made of the finest glass pearls, displayed in a black gift box with stickers with your own artwork and explanation on the lid and on the bottom of the gift box.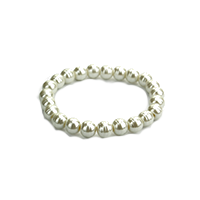 Pearl Bracelets
Pearls
Ø 55 mm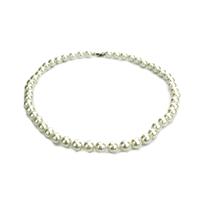 Pearl Necklaces
Pearls
Ø 150 mm
Pearl Bracelets
Pearl Necklaces
Bracelet with 8 mm glass pearls
Necklace with 8 mm glass pearls